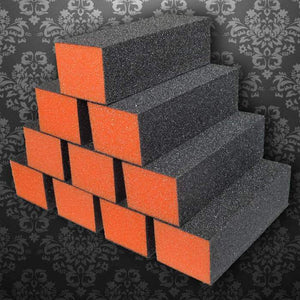 Dixon UK - 3 Way Buffer 500pcs (Orange White)
Dixon Enterprises prides itself on carrying only the best quality buffer available. Dixon buffers will not crack, break or fall apart.
LIGHTWEIGHT and convenient to use. Sanding block files that can be used for finger and toe nails.
A handy little nail art tool to buff and shape up uneven nail surface before UV gel and acrylic application.
THE buffer is easy to file edges,remove ridges,smooth and shine your nails,use it as like in nail's salon.
PERFECT for general manicure purpose,suitable for professional use,used for finger and toe nails.
HIGH Quality Sanding Block File For Nail Art,Suitable for home use or professional use.
---
We Also Recommend