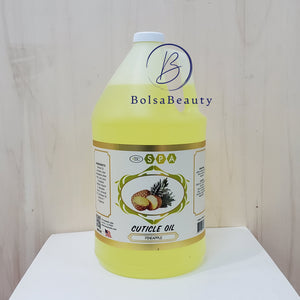 TSC - Spa Cuticle Oil Pineapple (1 or 4 Gallons)
Cuticle Oil is designed to give you a perfect nail contour. It effectively softens the skin around the nail enabling it to be rolled gently back. It provides a well-groomed contour to the nails.
Cuticle Oil softens skin and gently loosens the cuticle from the nail. This permits the nail to grow freely and enables you to shape a perfect nail contour.
---
We Also Recommend